Dr. Lesley Goff
Dr. Lesley Goff is one of the world's leading Animal Physiotherapists, currently balancing her animal physiotherapy practice with presenting at vet/physio conferences and lecturing/teaching to physiotherapists and equine science students. Lesley's career as a physiotherapist spans over 20 years in which time, following her initial physiotherapy degree, she has completed master's level degrees in Manipulative Physiotherapy, Exercise and Sports Science and Animal Physiotherapy. More recently Lesley completed her doctorate at the University of Queensland, paving the way for further research into the equine sacroiliac joint.
Lesley grew up in rural Australia, competing in pony club, dressage and eventing, as well as enjoying the companionship of her dogs and horses. Before becoming an Animal Physiotherapist, Lesley gained her experience in private physiotherapy practice, and as part of a medical team, providing physiotherapy for elite national and international track and field athletes – she has transferred this special knowledge to animals.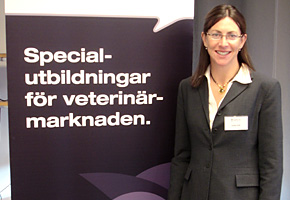 Dr. Lesley Goff is often consulted by, and provides training for other practitioners in the area of sacroiliac joint injury. She has been involved in teaching on the Animal Physiotherapy masters degree at University of Queensland and has lectured to both veterinarians and physiotherapists, and presented courses in Australia, Scandinavia, USA, South Africa and the UK.
Lesley is co-editor and author in the long-awaited textbook. Animal Physiotherapy: Assessment Treatment and Rehabilitation of Animals (2016) (Wiley-Blackwell Publishing). Lesley has written a chapter in Equine Sport Medicine and Surgery (Eds: Hinchcliff, Kaneps & Geor), and has had her research published in the Equine Veterinary Journal, and has contributed a chapter on Physiotherapy Assessment for the Equine Athlete in Rehabilitation of the Equine Athlete, Veterinary Clinics of North America: Equine Practice (2016).
As well as providing physiotherapy for animals Dr. Goff in Toowoomba and on the Gold Coast, she sees many people with sporting injuries and lower back/pelvic/hip conditions in her clinic, Hip Sport Spine Physiotherapy in Toowoomba.
Stephanie Batterham
Stephanie has completed her 2 year Post Graduate Diploma in Veterinary Physi
otherapy, through the University of Liverpool, in the UK. Stephanie graduated with a Bachelor of Physiotherapy (Hons), at Monash University in Victoria in 2010. In addition, Stephanie has completed continuing professional development in the sacroiliac joint and pelvis assessment and treatment in people, including muscle energy techniques, and dry needling to improve pain, function and movement asymmetries.
Stephanie has worked for Active Animal Physiotherapy and Hip Sport Spine Physiotherapy since January 2015, and balances her work spending time with her horses. Stephanie enjoys horseback archery, a sport which requires a certain amount of trust and understanding between horse and rider, as well as great skill from the rider.
Stephanie is available to see small animals, horses and riders in Toowoomba, Brisbane and on the Gold Coast.